A kitten with an unknown disease looked at people with fear.
The Munchkin cat was left alone at the mercy of fate at the age of 4 months.
When she got to the shelter, the staff immediately realized that this girl had a strange unknown ailment – they had not yet seen this in their practice.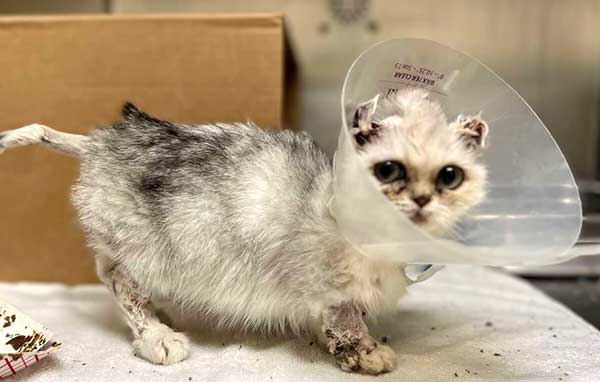 A homeless cat named Jack was not even 4 months old when she found herself alone, to the mercy of fate.
Fortunately, the employees of the American shelter MSPCA took her into their good hands – and immediately realized that the baby was suffering from a strange unknown disease that they had not yet encountered. The Munchkin cat was very weak.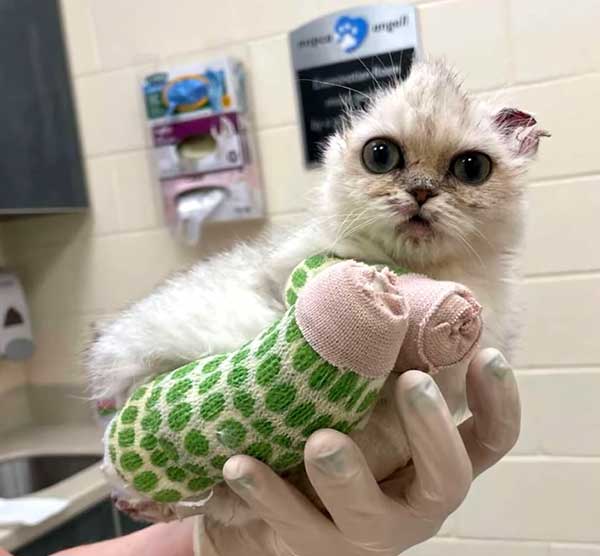 Her hair began to fall out, and the skin on some parts of her body literally disappeared. For example, her ears, paws, and tail deteriorated.
The shelter staff did everything to help her and called a dermatologist.
The doctor determined that Jack had ischemic dermatopathy, which is characterized by skin lesions.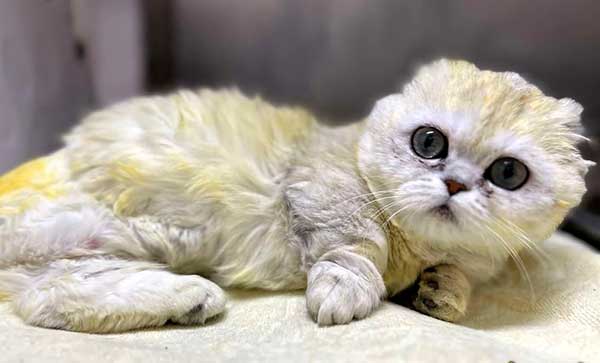 But the cat's life could have been saved – and the whole team helped her recover faster by connecting medicines and special procedures.
Jack had to have one hind leg removed, but other than that the treatment went great. After a while, she grew a healthy coat, and she became much more cheerful!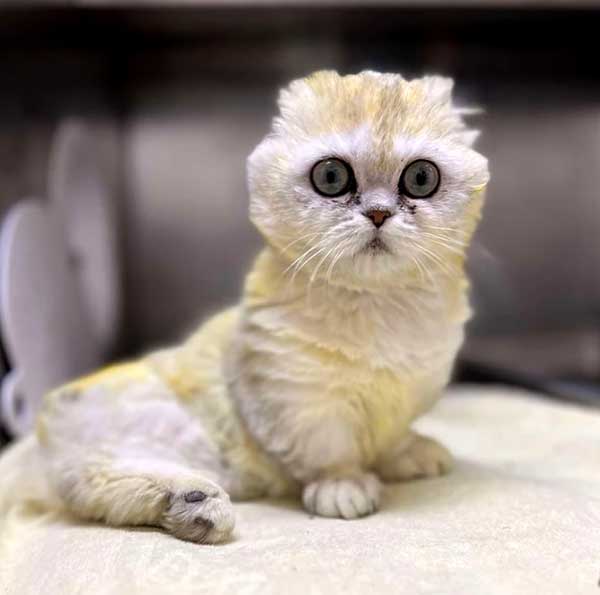 Now, two months of treatment have passed. The baby already looks much better and feels great.
For Jack, they have already begun to look for permanent owners, because she can already live a full life.
Of course, future owners will monitor her condition, but this sweet creature is full of love and gratitude and deserves a better life! Be happy, Jack!