Funny Cat Realities of Living With Them, Illustrated By This Artist (32 Pictures)
We love cats. These little beings can be hard to comprehend, but their cuteness redeems them for all the bad things they might have done. We can show that living with a cat is not dull.
animal admirer is back with more colorful web comics depicting the funny realities of owning a cat. Cat owners might relate to the shenanigans that include torn toilet paper, clothes covered in fur, and early begging for food. Take a look at the comics.
Landysh told that she has been drawing since she was a child, but her mother didn't allow her to study art. That didn't stop her from doing it.
The illustrations are a result of the artist's passion, determination, and purpose, as he never went to an art school after graduating from a linguistic university.
2.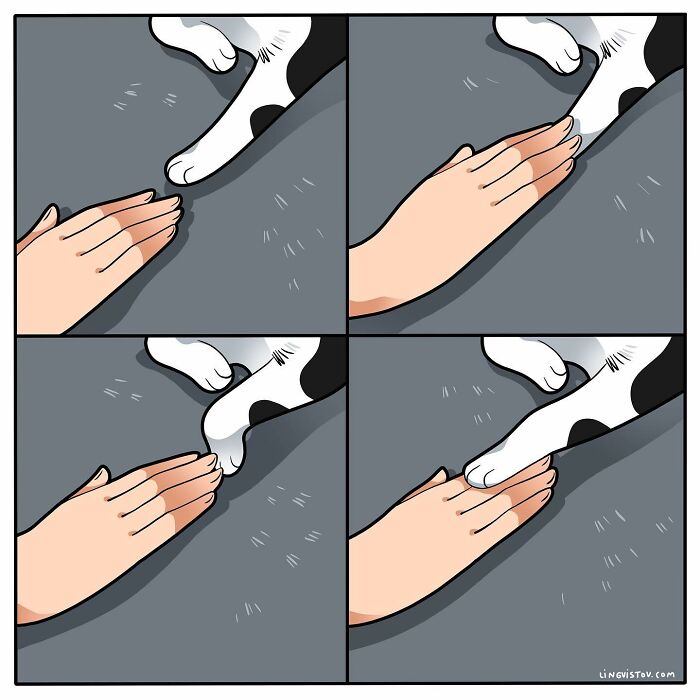 3.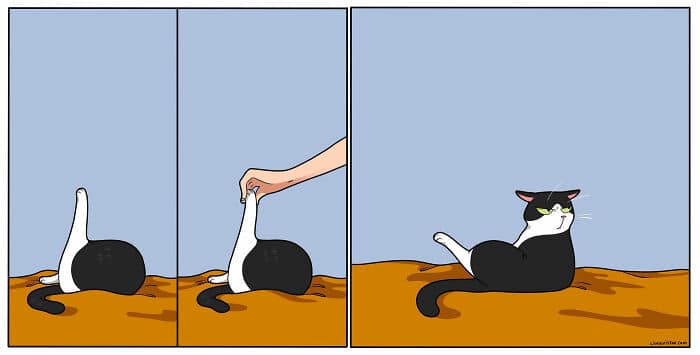 The journey of Lingvistov began when the artist launched a website. Landysh wanted to make it stand out from the other schools.
The artwork received a lot of attention after being shared. She had to change her business to focus on drawings.
4.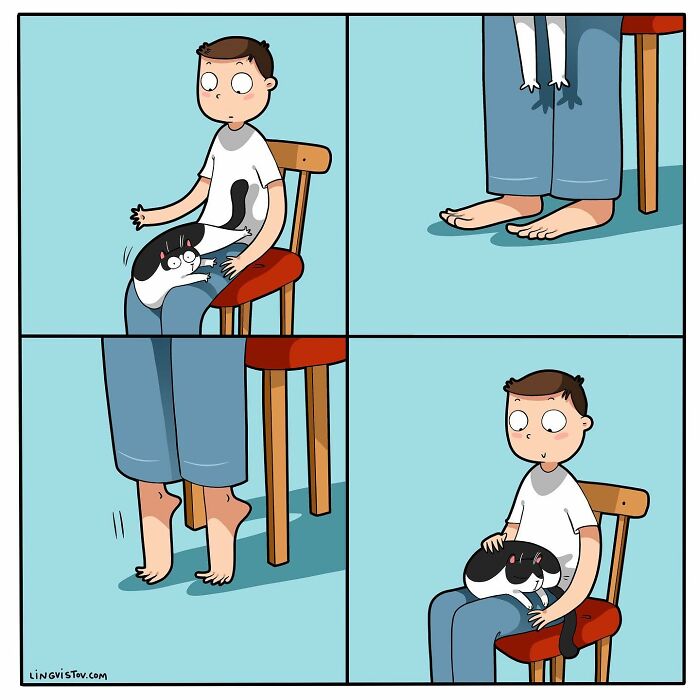 5.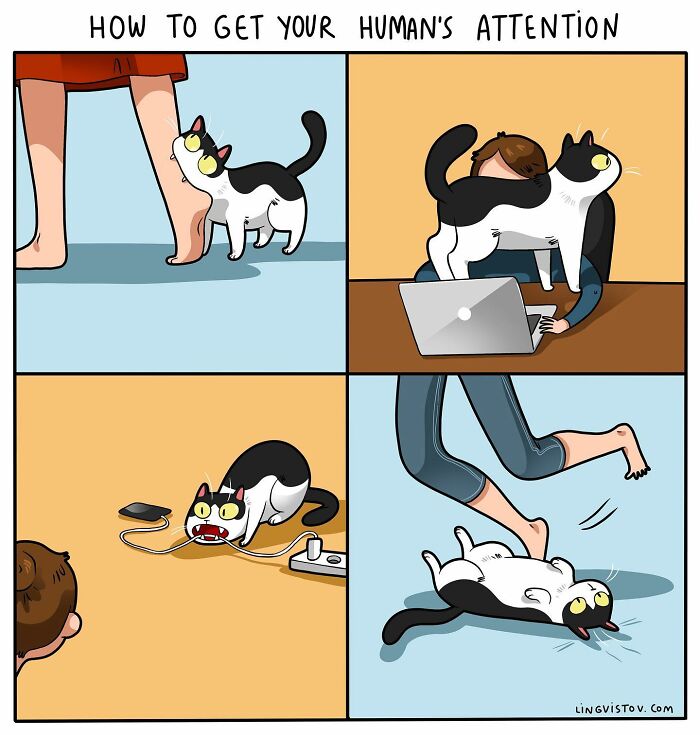 Personal life experiences are the inspiration for the comics. The best time to come up with ideas is before you sleep. "I lie thinking about my day and my cats and images come to my mind."
6.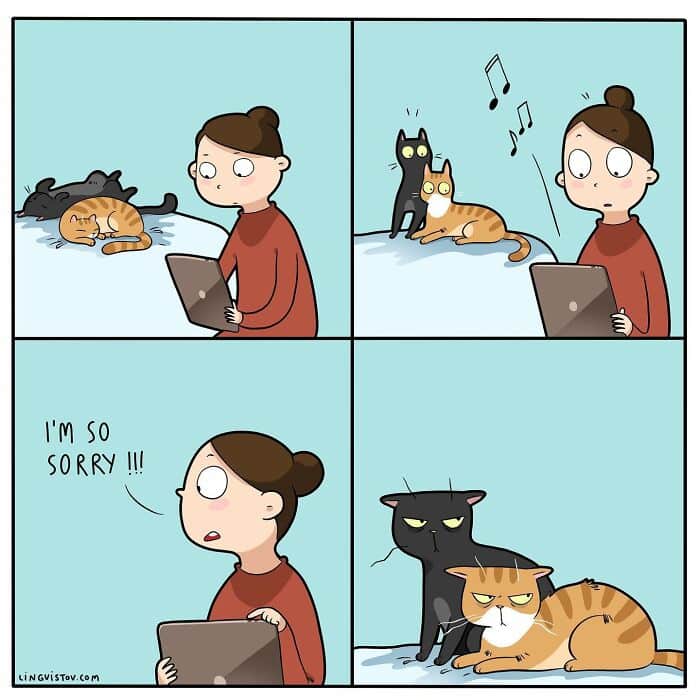 7.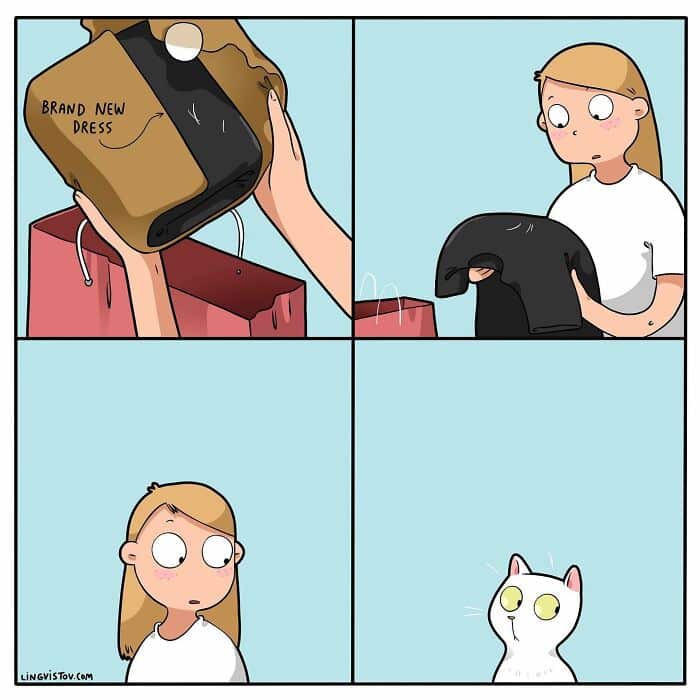 8.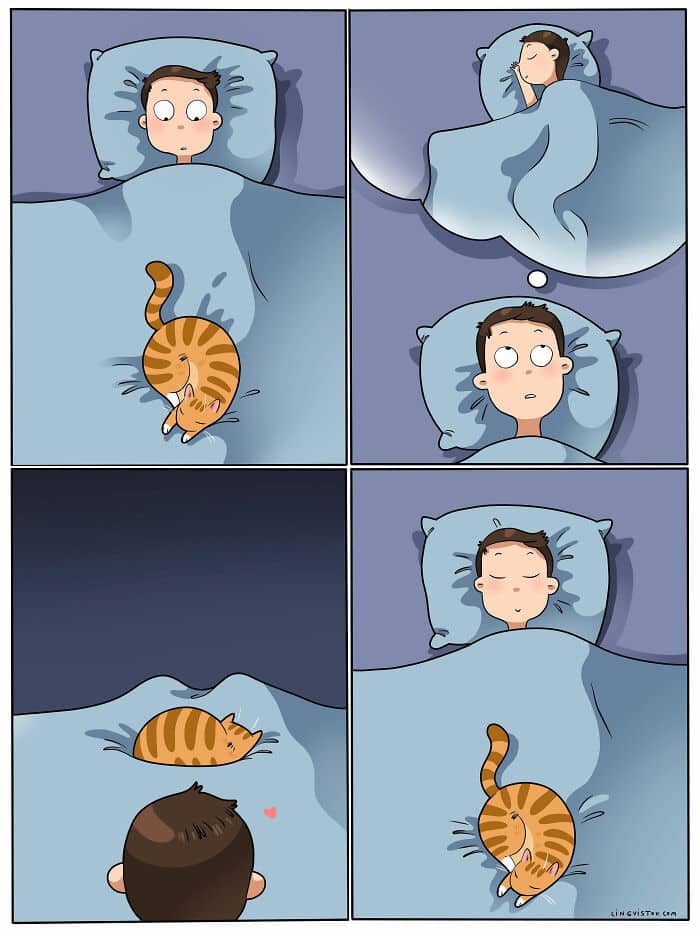 9.
10.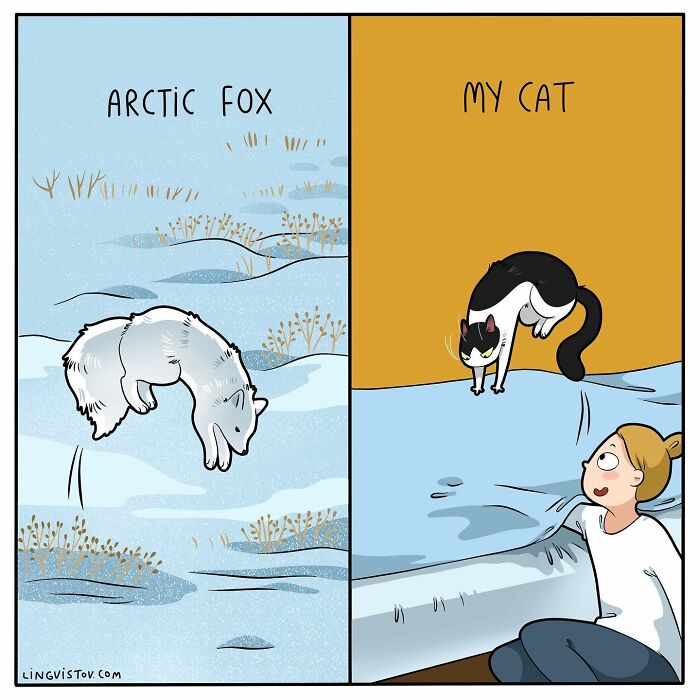 11.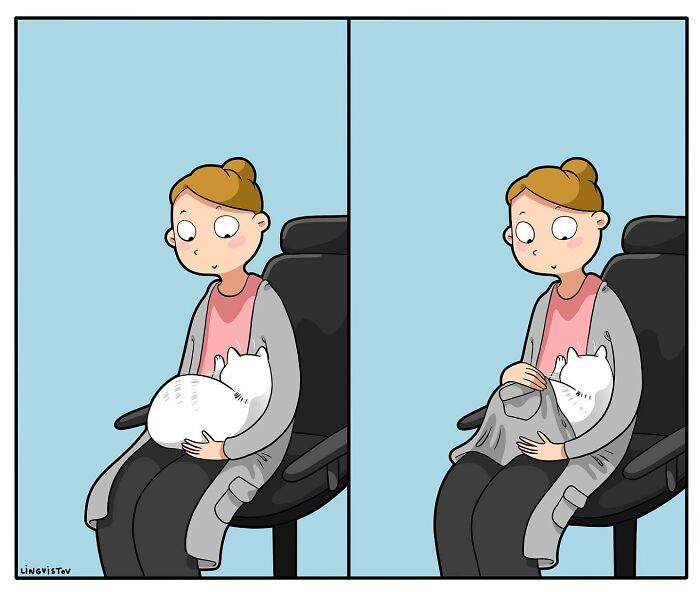 12.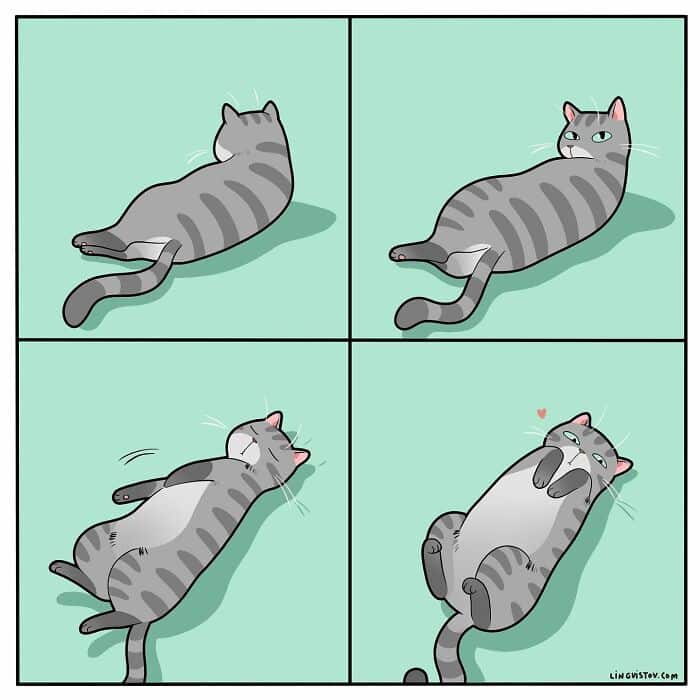 13.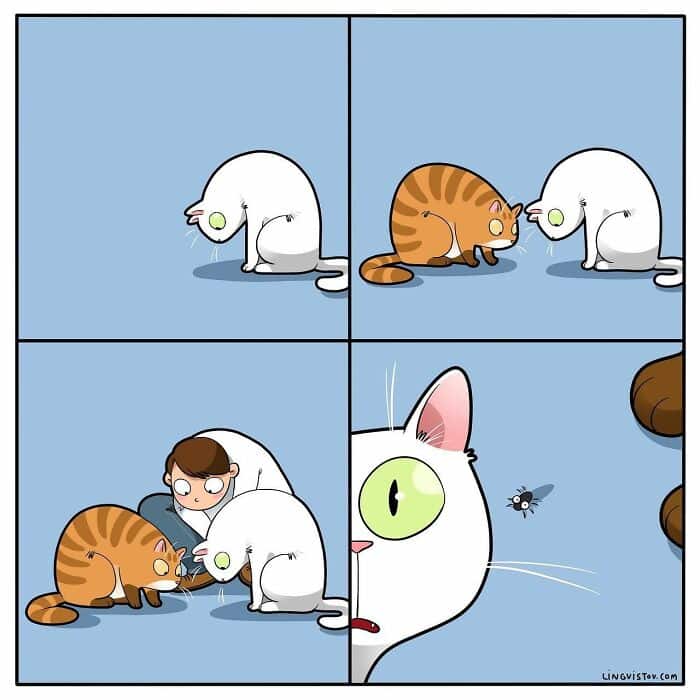 14.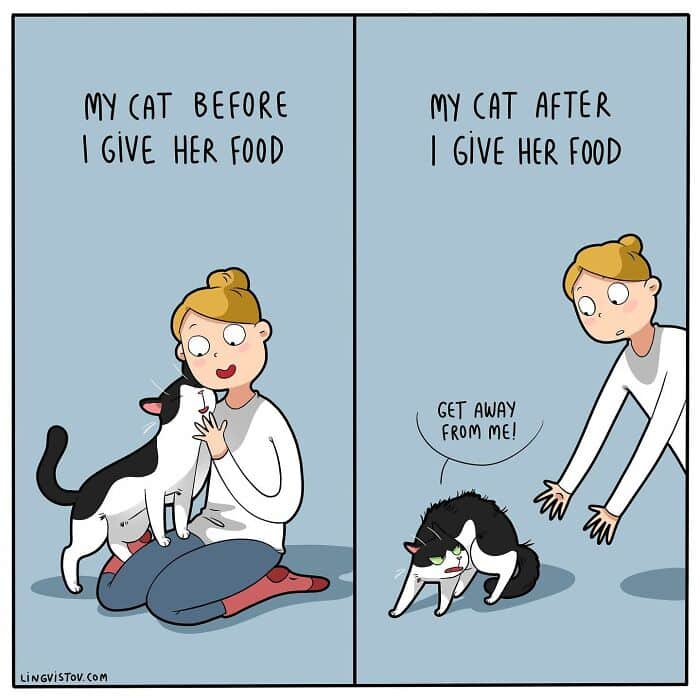 15.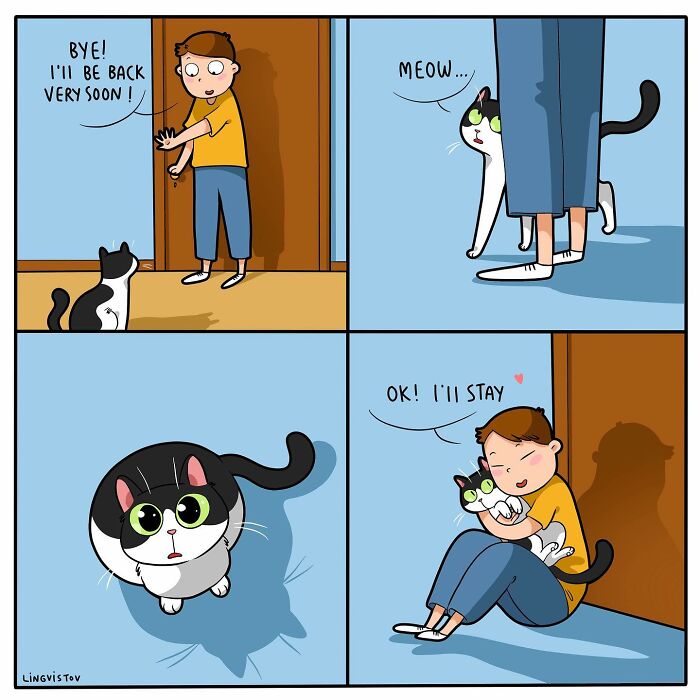 16.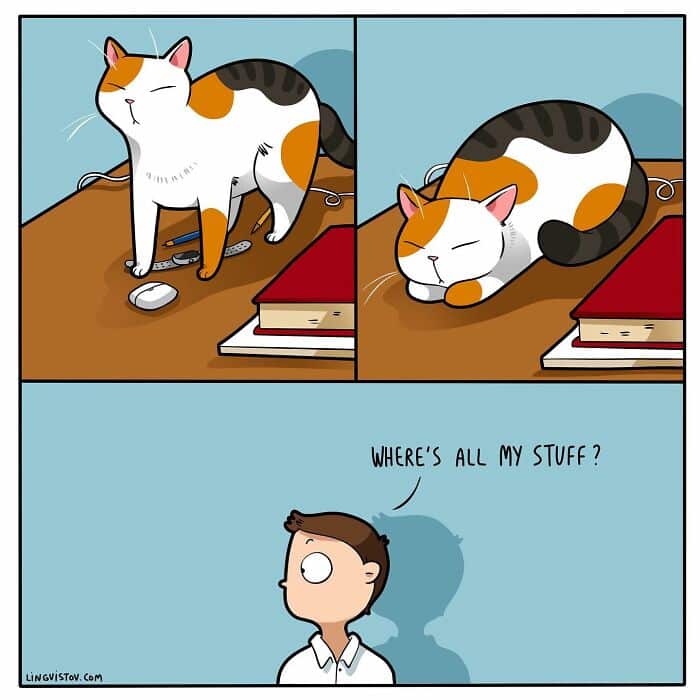 17.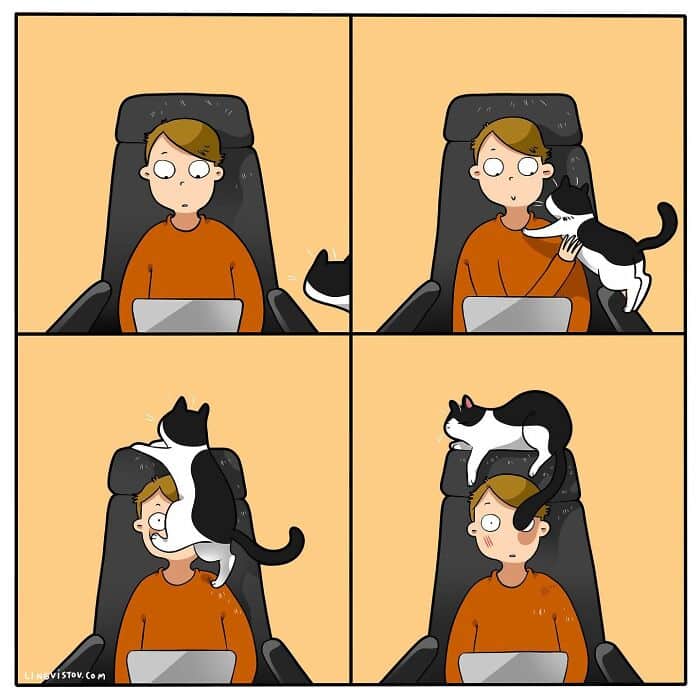 18.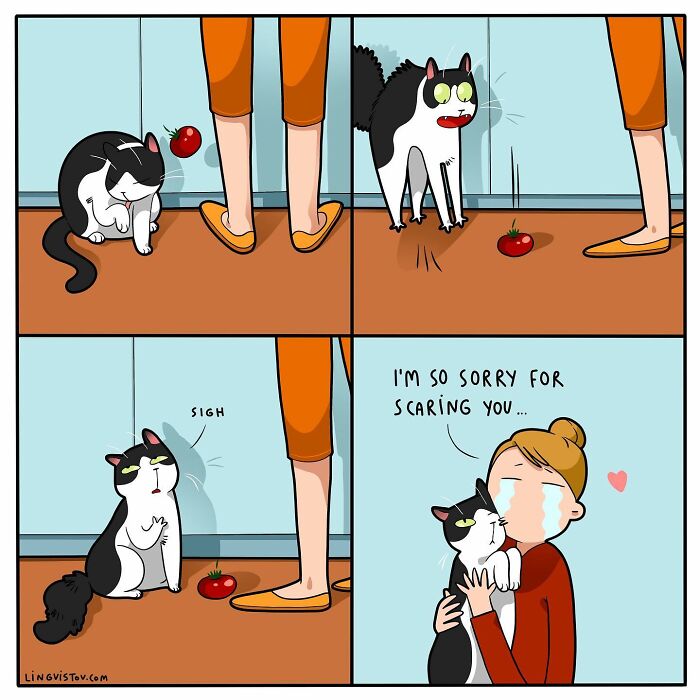 19.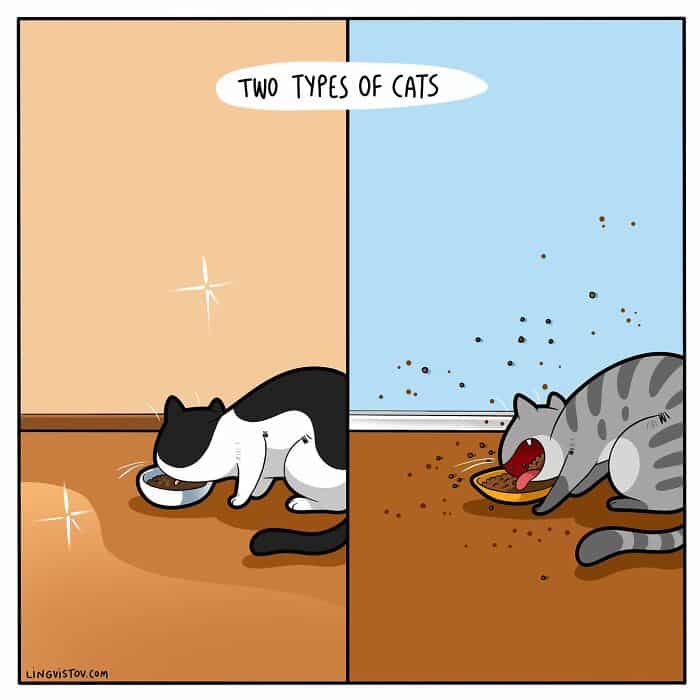 20.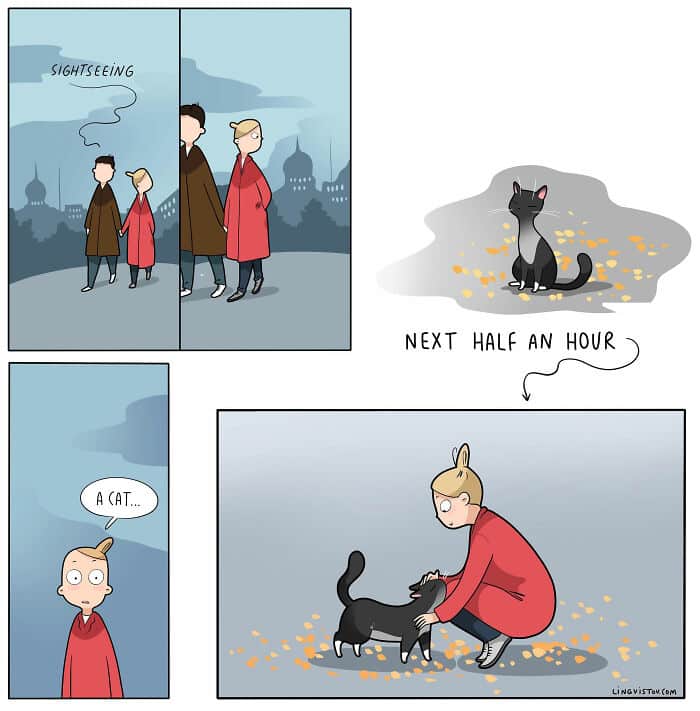 21.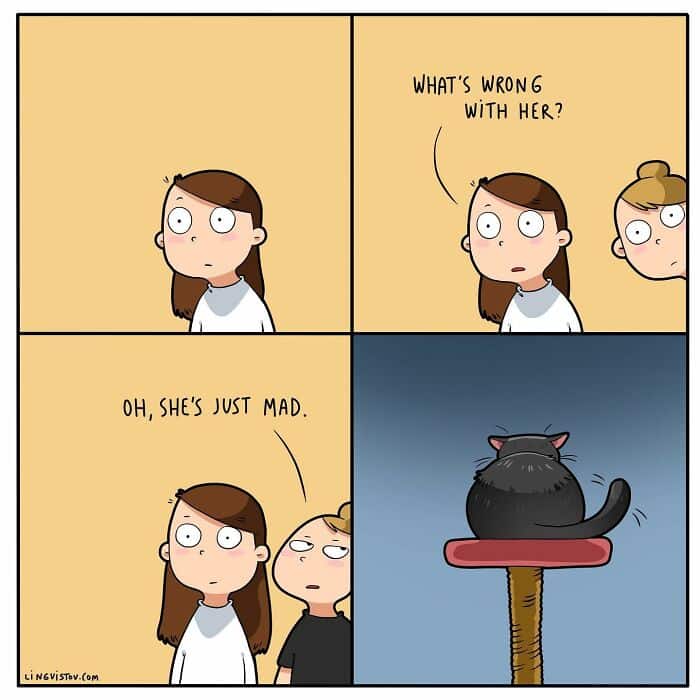 22.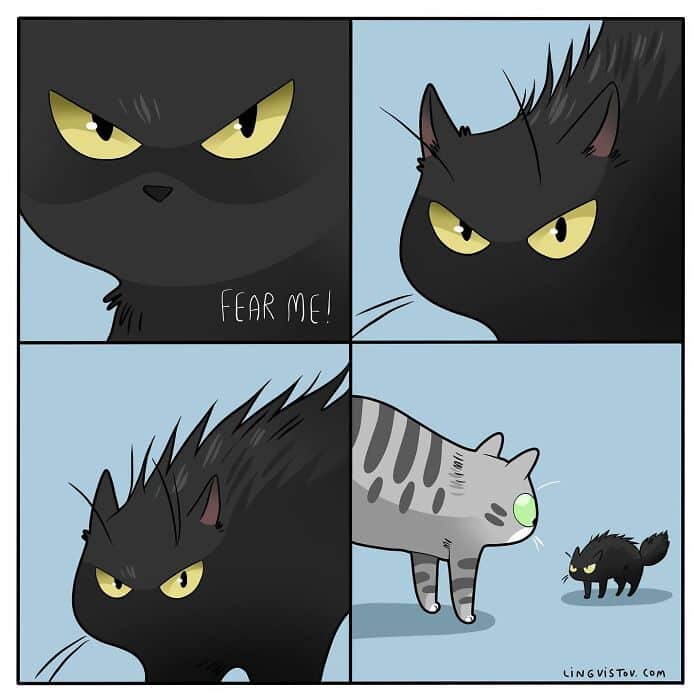 23.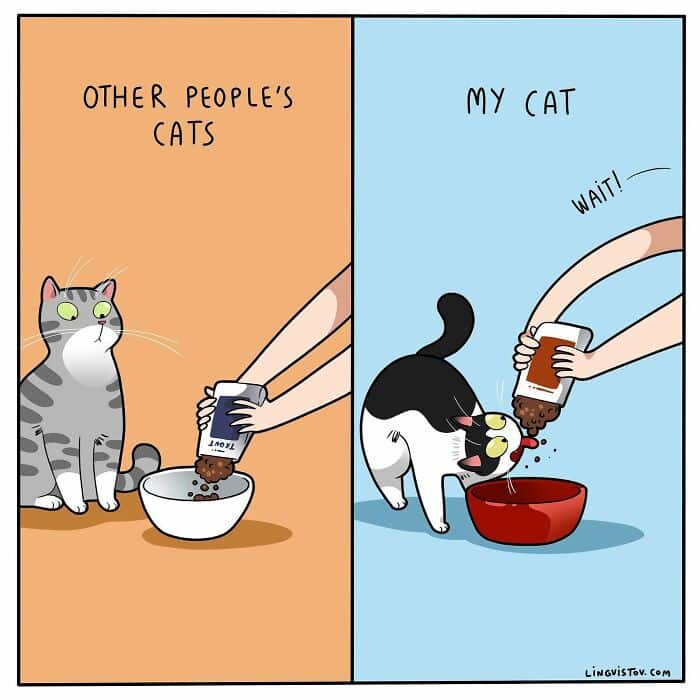 24.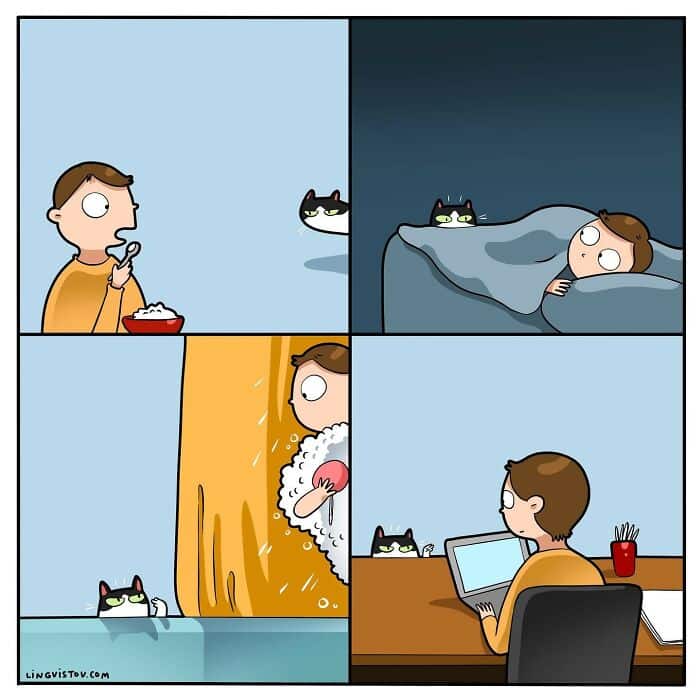 25.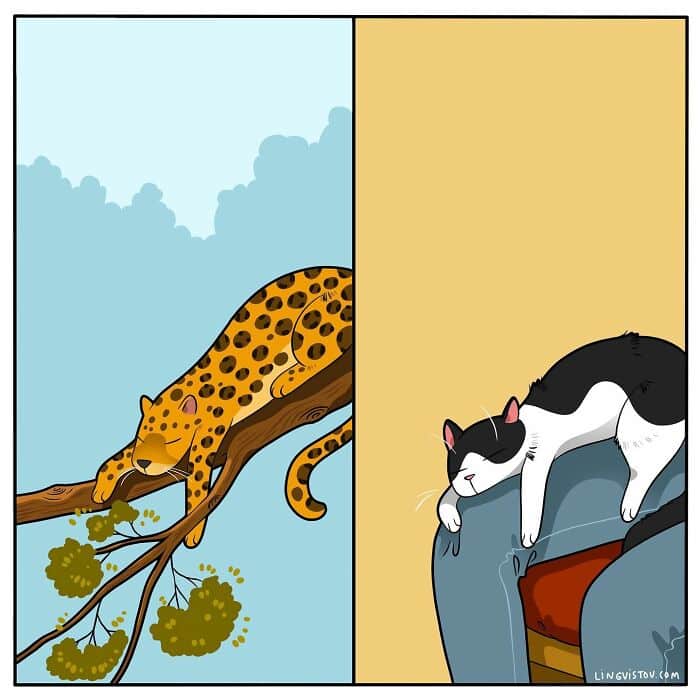 26.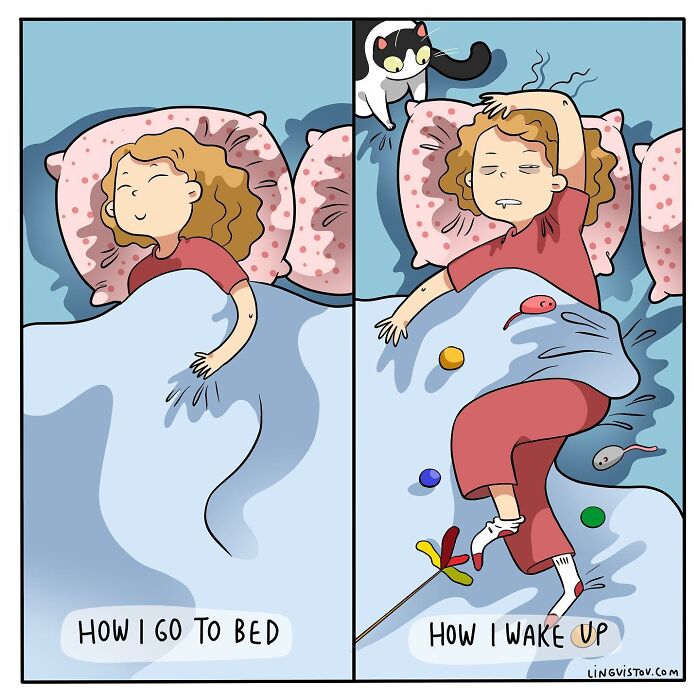 27.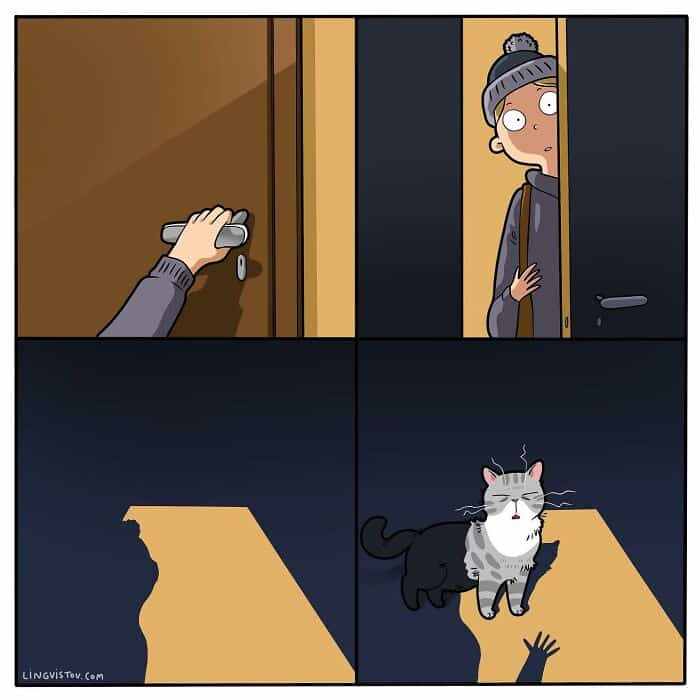 28.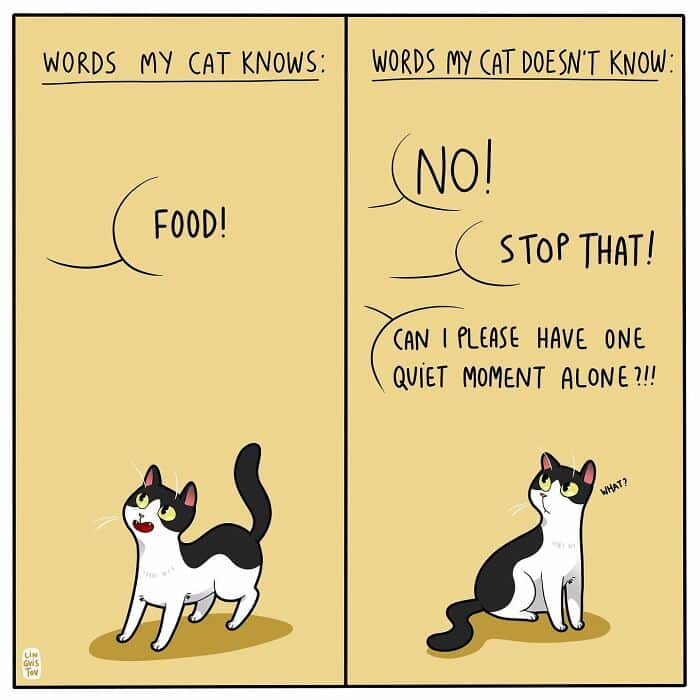 29.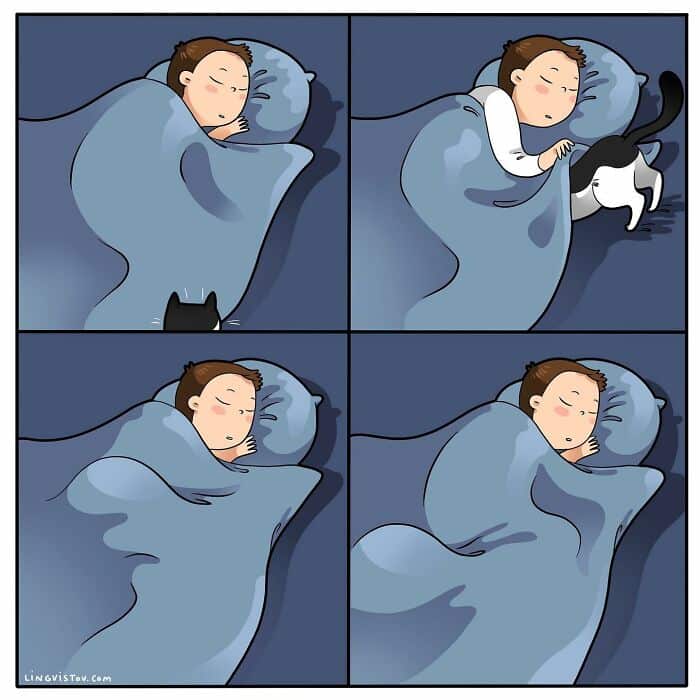 30.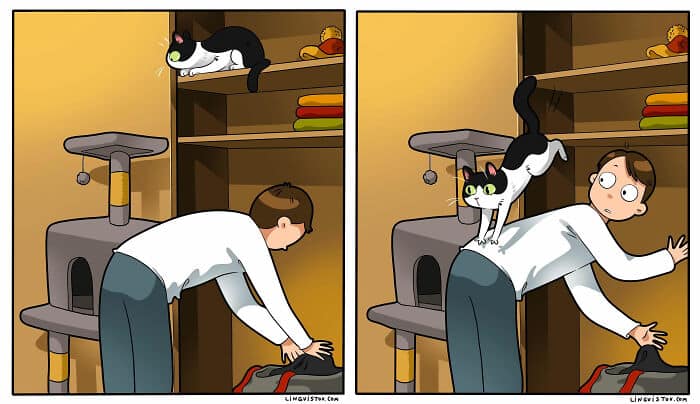 31.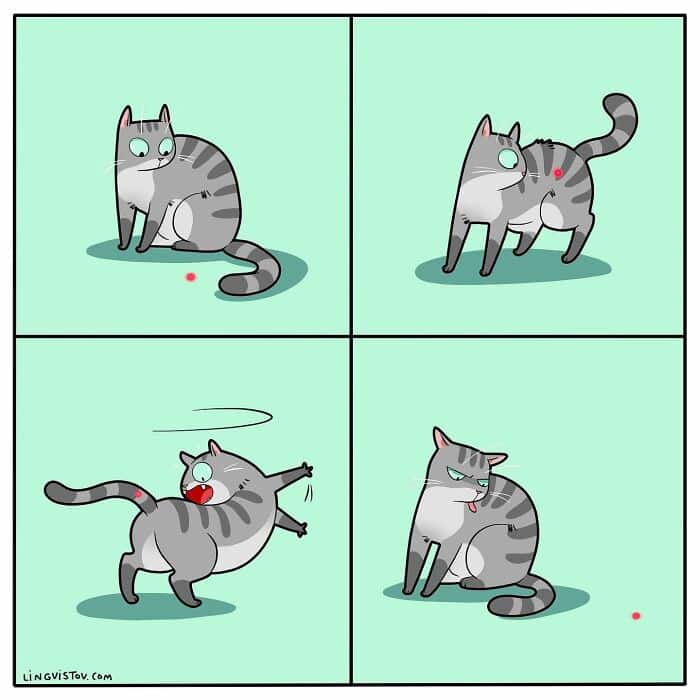 32.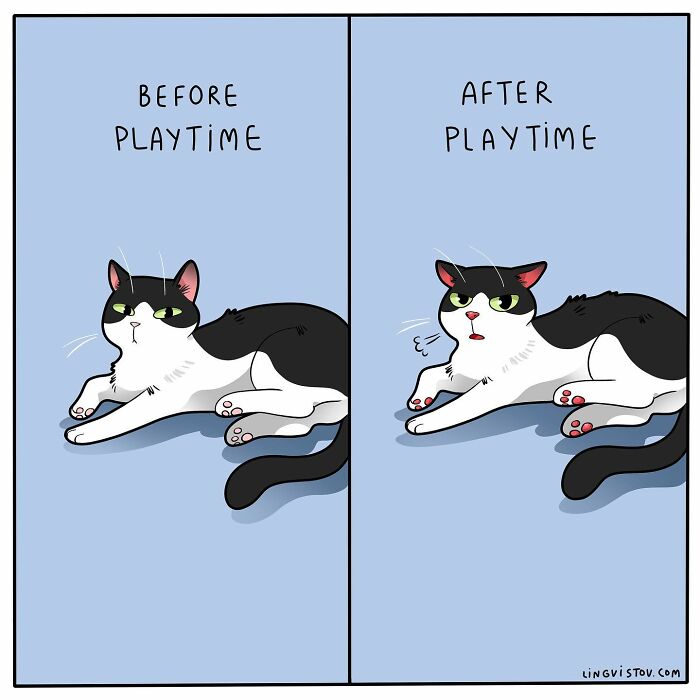 Hope You liked the post. We would love to hear from you in the comment box below.