One day, a small feline with plenty of meows to share approached another kitten and made up their minds to stick together forever.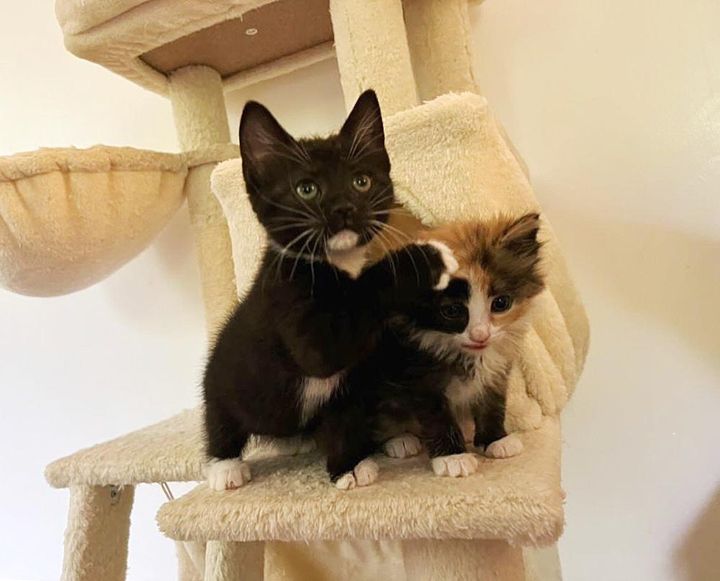 Murphy's Law Animal Rescue received a visit from a calico kitten who was brought into an animal shelter in North Carolina with her siblings. While not much bigger than your palm, Cinco (or Cici as she was affectionately named) was behind in her development and required round-the-clock bottle feedings. Fortunately, the team at Murphy's Law Animal Rescue were able to take her in after another rescue group took in her siblings but didn't have a bottle feeder. Sarah Kelly, the founder of Murphy's Law Animal Rescue, shared that Cici was vocal about her desire for love and food and was grateful to have found a home where she could receive both.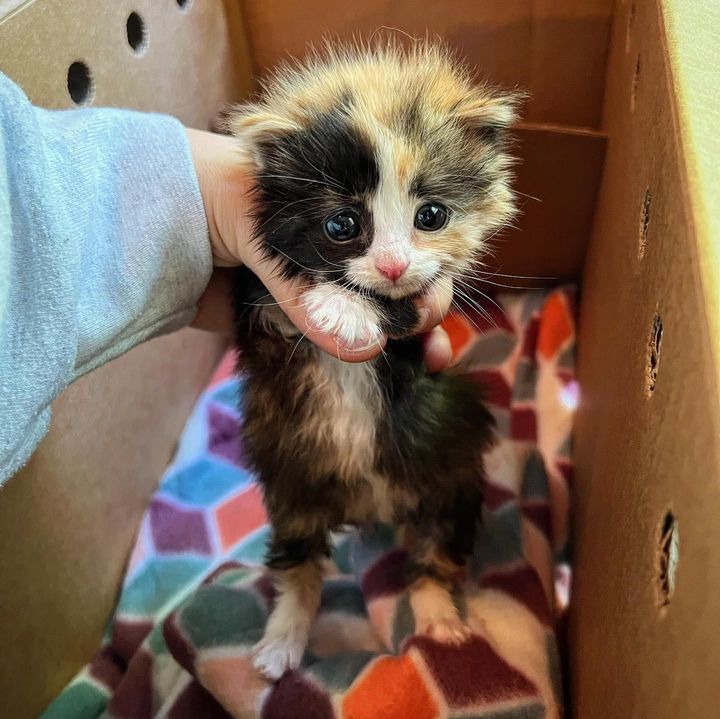 Cici was rescued and taken to an animal shelter where she required bottle feedings. Luckily, she was given a warm and cozy bed to sleep in and had her tummy filled for the first time in her life. She would meow loudly and ask for head scratches every time Sarah came in with a bottle. However, as she grew content with a full belly, her meows turned into tiny squeaks of pleasure. She would spend her time lying on a soft blanket and kneading it away in a state of pure happiness.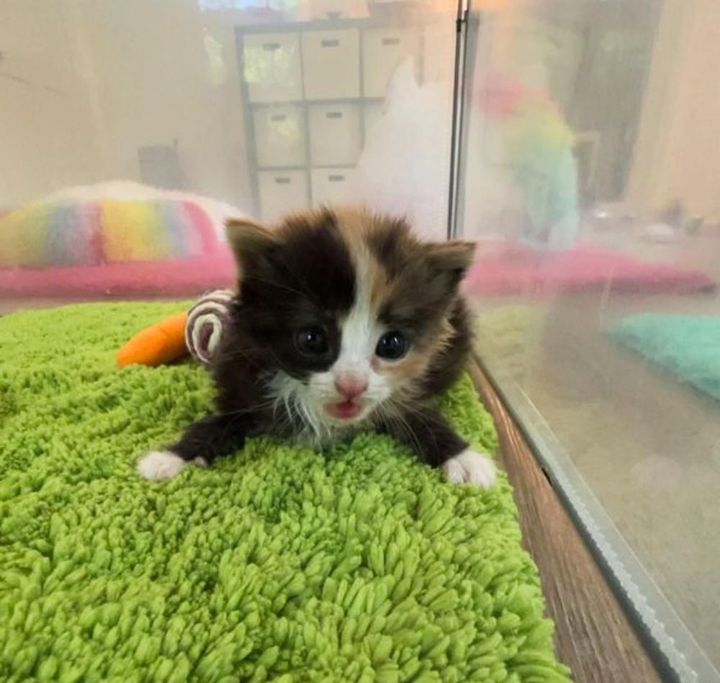 In no time, Cici blossomed into a lively character with a petite frame but a mighty voice. Her tiny size didn't stop her from being a talkative little ball of energy. She would engage in long conversations with her foster mom, regaling her with tales of her daily adventures while enjoying all the attention and care she received. Despite her cautious pace, she exuded confidence and independence like a regal princess in charge of her own destiny.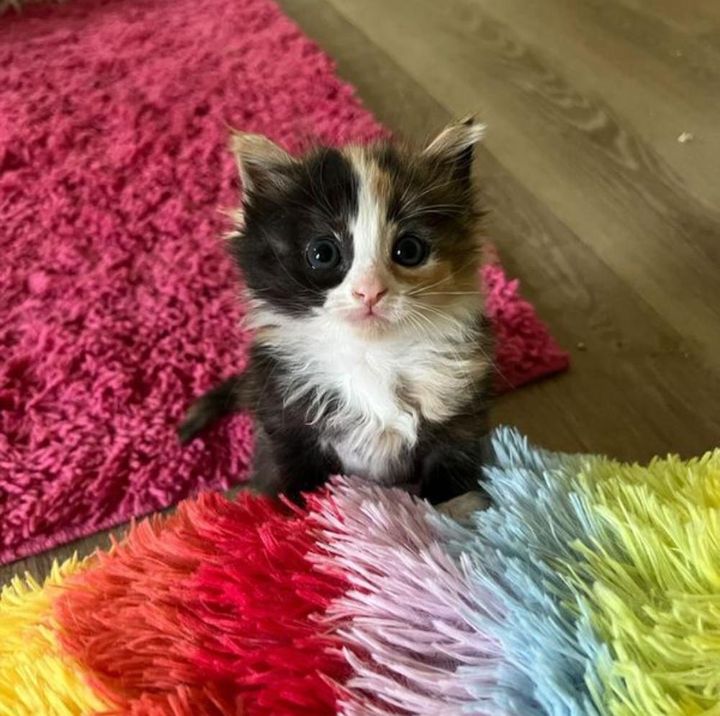 At Murphy's Law Animal Rescue, Cici was given the green light to socialize with other felines and was welcomed into a roomy area where she joined a group of other foster kittens. One of her roommates, Gaia, was a charming tuxedo kitten who strolled around with an air of confidence and happiness. Similarly, Gaia had previously arrived at the rescue as a solo cat and was overjoyed to have playmates her own age to frolic and romp with.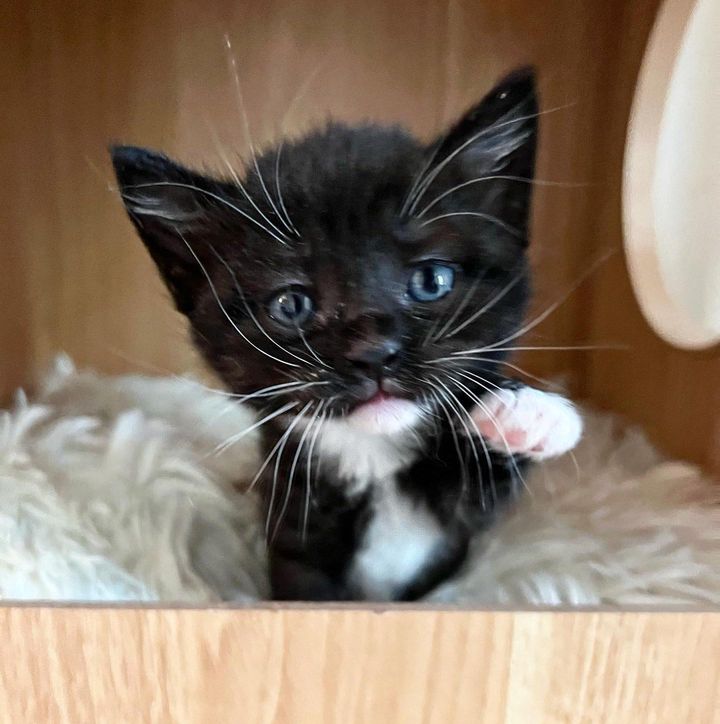 Gaia, the tuxedo kitten from Murphy's Law Animal Rescue, had a calico friend named Cici. Despite having other feline playmates, Cici always preferred to be with Gaia. The two kittens were inseparable and would often snuggle and play together. Even though they weren't littermates, Cici treated Gaia like one. Sarah, a caretaker at the shelter, said that Cici instantly bonded with Gaia and loved spending time with her. You can watch the adorable Cici in action in this charming video.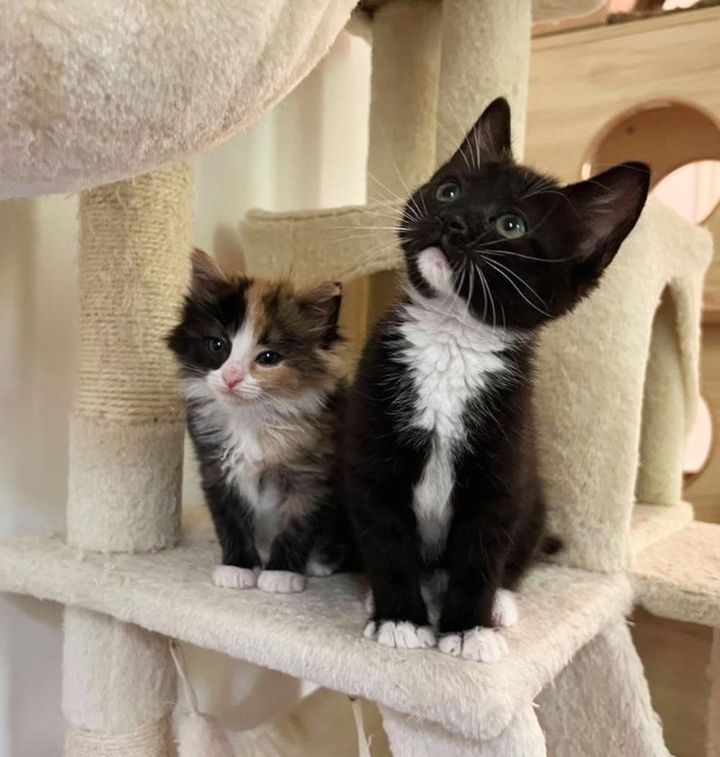 Right from the start, Cici and her foster mom formed a strong bond and became close companions at Murphy's Law Animal Rescue. While other kittens were busy running around and causing chaos, Cici would run to her foster mom's side as soon as she appeared. Her favorite spot was either on her lap or shoulder, watching the other kittens play. Although she would occasionally join in, her style was always more refined and elegant than the other kittens' rough-and-tumble antics. Without a doubt, Cici was a little feline diva.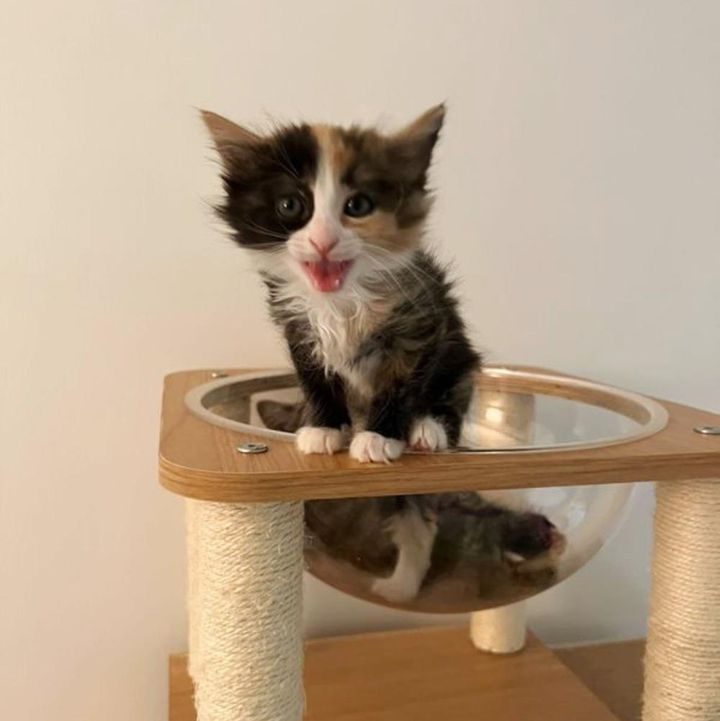 At Murphy's Law Animal Rescue, a heartwarming story unfolded when Cici was ready for adoption. It was evident that she and her closest companion were inseparable and had to be adopted as a pair. After waiting for what seemed like an eternity, the duo finally got their big break three days ago when they met a lovely couple who instantly fell in love with them. It was a match made in heaven! The best part is that they were adopted together, which was a dream come true for everyone at the rescue center. The future is looking bright for these two adorable girls, and we couldn't be more delighted for them.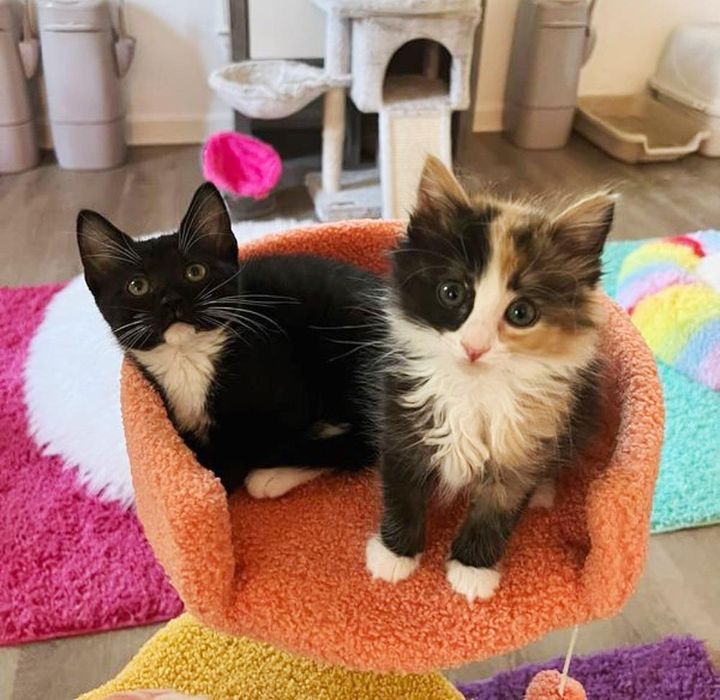 The animal rescue, Murphy's Law, has brought Cici and Gaia (Cookie) together for a lifetime of furry adventures. They will be living in a new home where they can spend their days meowing and spreading happiness.